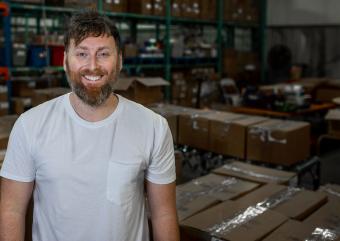 Josh Walsh oversees communication and development at OAM.
Born and raised in St John's NL, Josh knew what it was like to not have enough. Growing up in a home with a single mom and five siblings, his mother struggled to put enough food on the table and used food bank services to help meet his families needs for many years.
Josh has worked in various ministries and has worked in nonprofit. As an adult, its been his hope to inspire others. He wants to see people released from food insecurity and inspired to move forward.
Josh is also a delusional leafs fan who believes this could be the year!